Tech 2 Land Units
Heavy Bot
Heavy Tank
Amphibious Tank
Mobile AA Flak Artillery
Mobile Missile Launcher
Mobile Defense
Other
Tactical Missile Launchers
Tech 2 Tactical Missile Launcher
Tech 2 Mobile Missile Launcher
Tech 2 Cruiser
Tech 3 Strategic Missile Submarine
Tech 3 Mobile Other
Mobile Missile Launchers (often abbreviated to MML) are a class of units in Supreme Commander. They serve as T2 Indirect fire units for all the factions. Typically, they can inflict heavy damage at long range, with a high degree of accuracy because the missiles home in on their targets. MMLs, like TMLs, can be rendered less effective or ineffective in the presence of units possessing TMD.
MMLs are most useful in augmenting existing T1 armies to gain a large advantage over opposing T1 armies, being able to destroy most T1 units units in a single round from far away, as well as being able to out-range T1 PDs. They are also good at going against T2 PDs, as they have a greater range, however T2 PDs are often defended by either a shield or a TMD, often making it more difficult than it would first appear to be to destroy one using MMLs alone.
Factional Differences
Edit
The four T2 MMLs are: The Flapjack, the Viper, the Evensong, and the Ythisah.
All of the missile launchers have a low rate of fire, especially the Evensong. The Ythisah has the next lowest rate of fire, then the FlapJack, and finally the Viper has the highest rate of fire. The Viper's missile, since it is a Loa Missile, will split if intercepted by TMD [except Aeon and Loyalist TMD]. The Viper has less dps and health than its counterparts.
Out of all the MMLs, the Evensong is the most overkill-prone, and also misses frequently due to its swerving missile. However, it has a slightly higher damage radius, and a lower minimum range than its counterparts, followed by the Viper and Ythisah, then the UEF Flapjack.
In stats, all of the T2 mobile launchers do less damage per second than a single T1 mobile artillery unit[with the exception of the medusa, which has an EMP weapon]. In fact, a Fervor does over twice the damage per second, but has a significantly shorter range.
There is also a T3 mobile missile launcher for the UEF, named the Spearhead. It is better than its T2 counterparts as it launches three missiles.
Ironically, the Aeon Evensong is the only MML to have a significant damage radius of 1 rather 0.5, to compensate for its extremely low rate of fire compared to its counterparts, and its inaccuracy.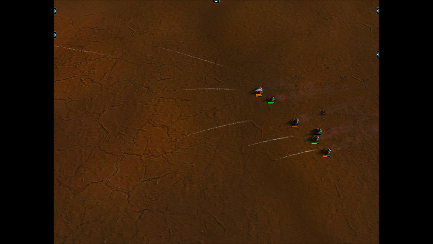 Community content is available under
CC-BY-SA
unless otherwise noted.